27" Electrolux Front Load Washer And Electric Dryer In White - ELFW7637AW-ELFE763CAW

---
27" Electrolux 5.2 Cu. Ft. Front Load Washer with Energy Star Certified - ELFW7637AW
The Electrolux front load washer provides the most effective stain removal with SmartBoost® premixing technology. Features like Optic Whites™ and Perfect Steam™ provide better care for fabrics, giving your favorite clothes a longer life.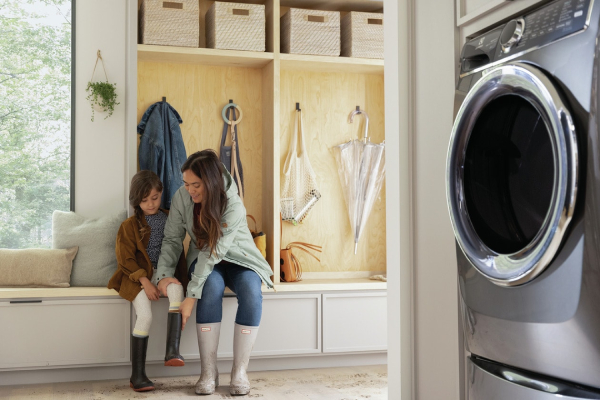 The most effective stain-removing washer with SmartBoost
Unlike other washers, our washer with SmartBoost premixes water and detergent before the cycle begins, maximizing the cleaning power of the detergent, giving clothing a longer life. READ MORE
---
27" Electrolux 8.0 Cu. Ft. Electric Dryer in White - ELFE763CAW
The Electrolux front load electric dryer with Balanced Dry™ technology prevents temperature spikes to keep fabrics cooler throughout the dry cycle. LuxCare® Dry uses an advanced moisture sensor to prevent over or under-drying.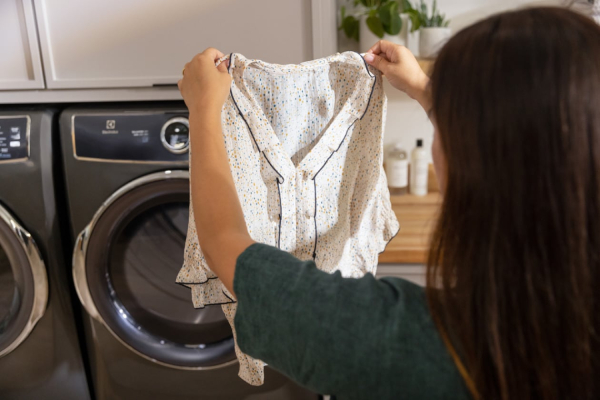 Balanced DryTM keeps clothes cooler
Keep clothes looking their best with Balanced DryTM which eliminates temperature spikes and keeps your garments cooler without adding additional dry time. READ MORE