Located just outside of Peterborough on the Lakefield road, we have expanded from our small downtown location on Hunter Street in Peterborough to what is now over 17,000 square feet of the best appliance prices in the Kawarthas!
We carry a full selection from quality manufacturers, such as: Maytag, Whirlpool, JennAir, KitchenAid, Samsung, Bosch, General Electric, Frigidaire, and Danby.
We carry both new-in-box products and a huge selection of scratch and dent models too!
We are an authorized service provider for most brands as well, so if you require any assistance, help is only a phone call away!
As a "Family Owned and locally operated" store, we are extremely appreciative of all of the support that we receive from you, our friends and neighbors! We make several donations to the community every year as a way of saying "Thank You" for making Peterborough, Lakefield, and the Kawarthas the best place in the world to live! We have been very fortunate to be able to expand our store and warehouse location in the last few years, and we are making every effort to minimize our carbon footprint every step of the way. We have come a long way since our beginnings on Hunter Street, and we owe it all to our loyal customers and trade partners! Thank you!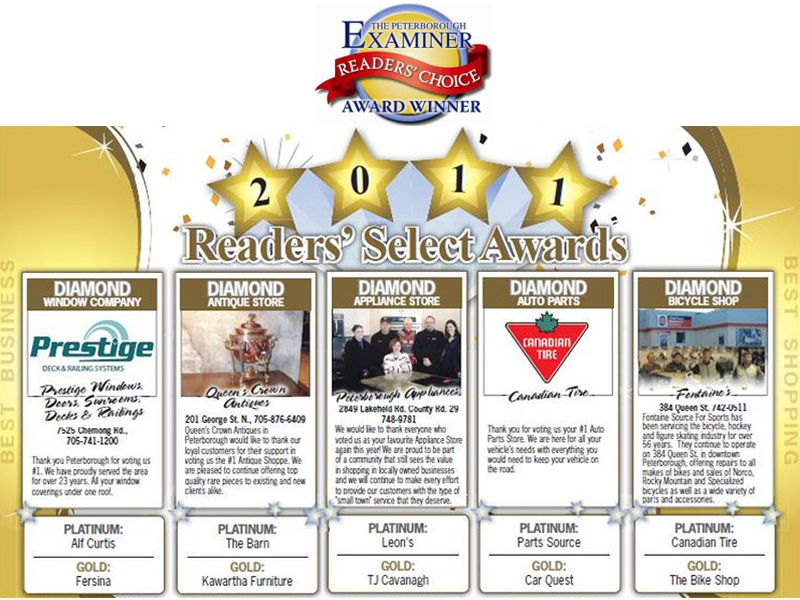 Thank you Peterborough, for voting Peterborough Appliances as your "Favorite Appliance Store" for the past 9 years!
THANKS TO YOUR VOTES, WE HAVE BEEN AWARDED:
"Favorite Appliance Store", Readers Choice Awards, The Peterborough Examiner, 2008, 2009, 2010, 2011, 2012, 2013, 2014, 2015, 2016, 2017, 2018
"Best Over All Store", Readers Choice Awards, The Peterborough Examiner, 2009
"Best Appliance Store", Diamond Award, Readers Select Peterborough This Week 2010, 2011, 2012, 2013, 2014, 2015, 2016, 2017, 2018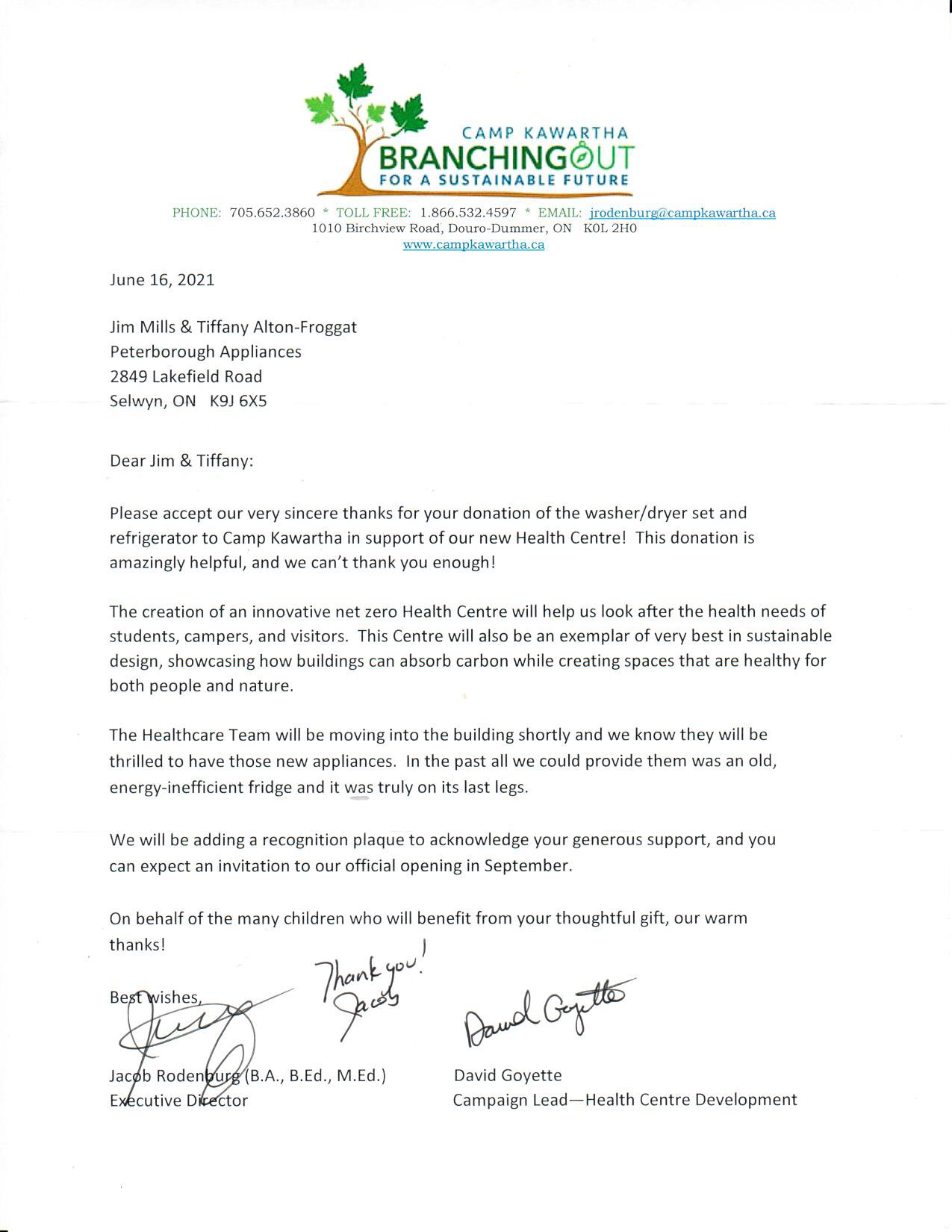 Supporting our Community
We are very grateful for all of the support that we receive from our community, and, wherever possible, we are happy to "give back" to our neighbors. Some of the organizations that we have been involved with in the last few years are:
Peterborough Lakers
School Breakfast Programs
Food for Kids
Peterborough Baseball Association
Lakefield Ladies Hockey
Dragon Boat Festival
Cancer Society
Lakefield Animal Welfare Society
Homegrown Homes
Habitat for Humanity
Bridgenorth Beautification
Several under-privileged local families