Samsung WW6800 Front loading Washer And Samsung 4.0cu.ft. Electric Dryer with Sensor Dry function-WW22K6800AW-DV22K6800EW 6800 Pair

---
Samsung WW6800 Front loading Washer - WW22K6800AW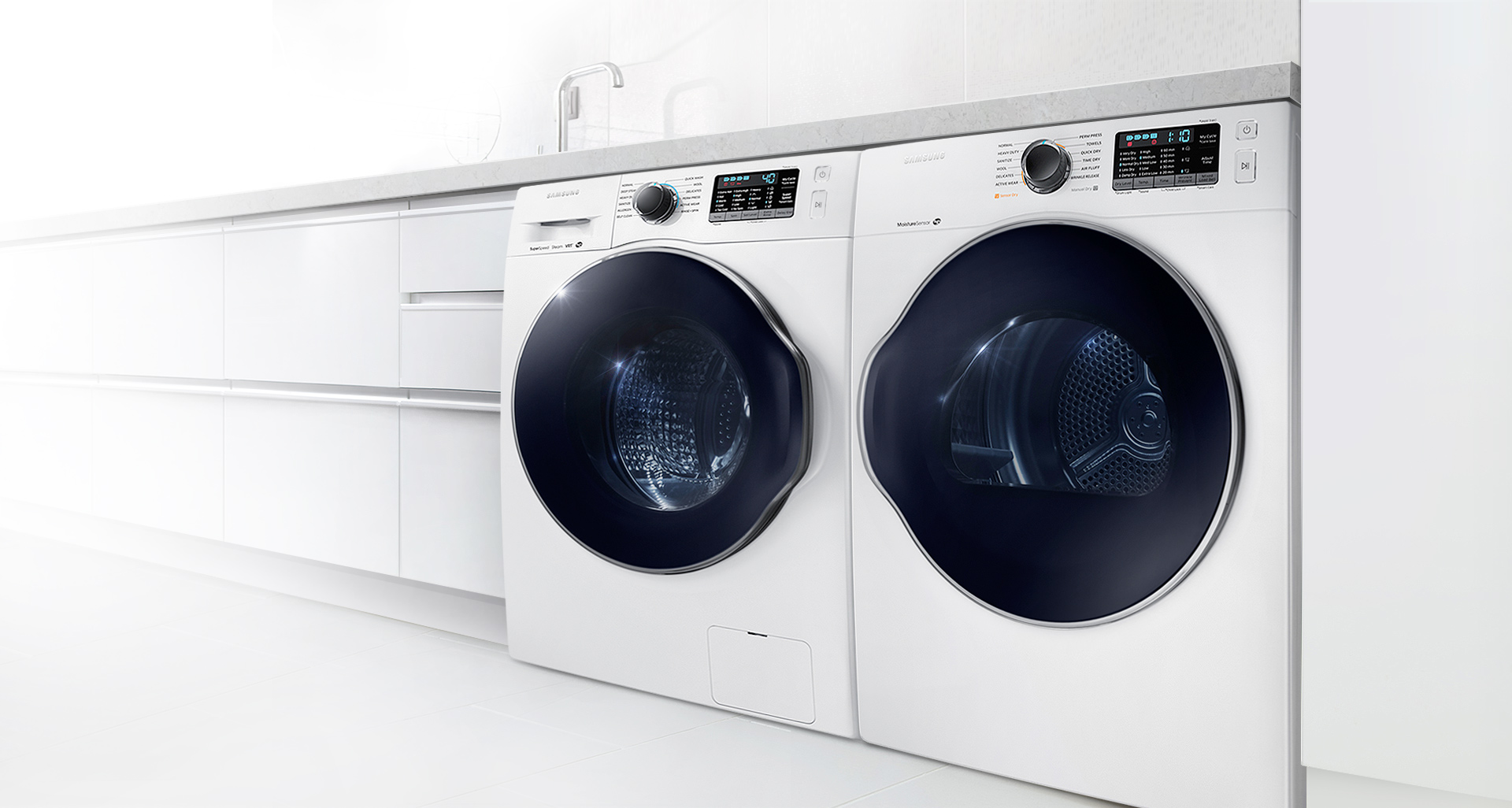 Premium elegance & refinement
The new Cyrstal Blue door adds premium elegance and refinement to your washing. Its minimal frame allows it to fit perfectly within a modern style living space and the translucent Crystal Blue finish refracts the light to create a delightful spectrum of colors.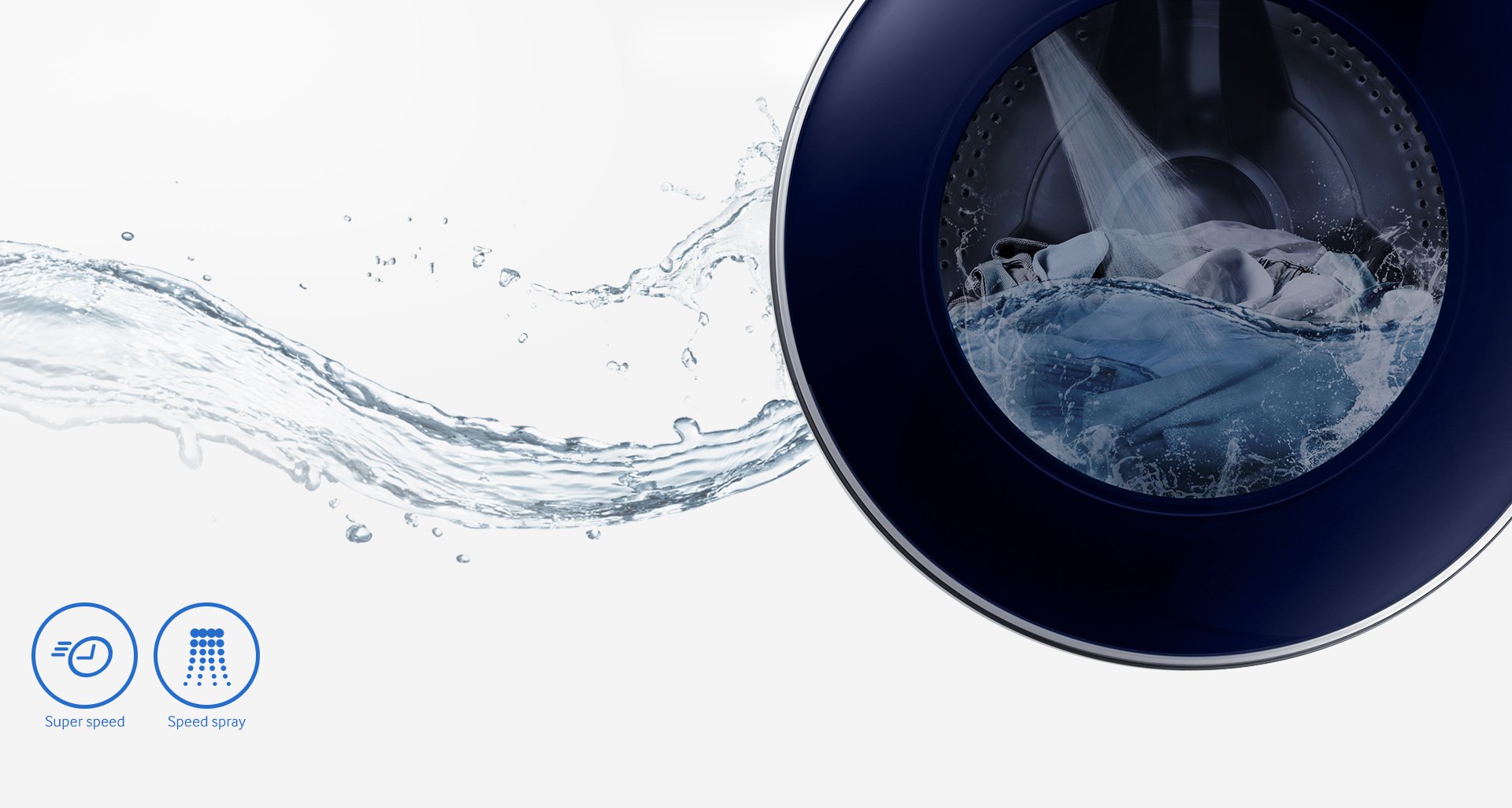 Fast and efficient washing
The SuperSpeed feature significantly reduces laundry time*. SpeedSpray technology shoots jets of water to rinse quickly and clean faster. Its VRT system also ensures that the drum is balanced, so spinning times are reduced.Read More
Samsung 4.0cu.ft. Electric Dryer with Sensor Dry function - DV22K6800EW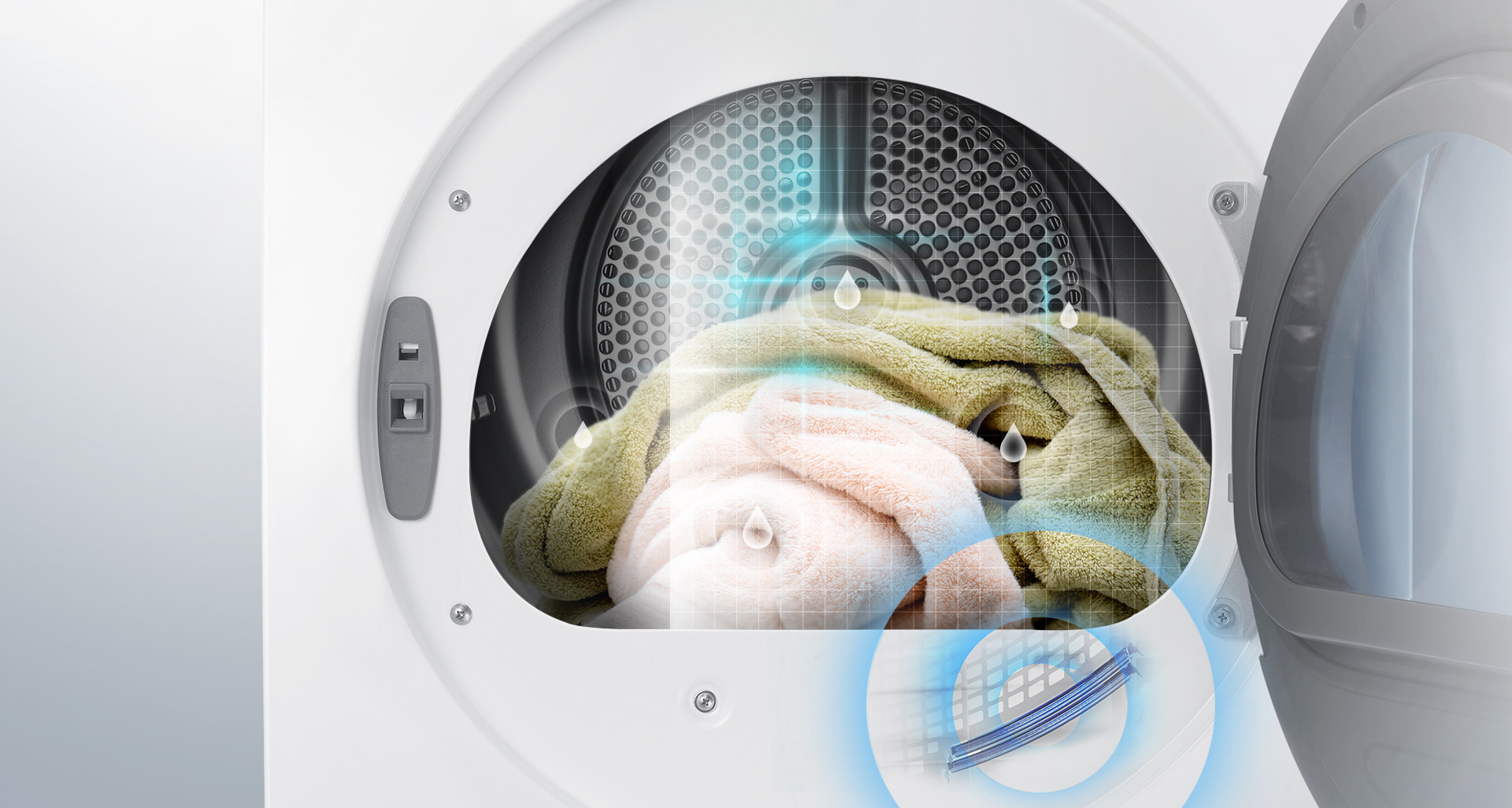 Automatically optimizes the drying time and temperature
A Sensor Dry function provides a drying cycle with the optimal temperature and time. Moisture sensors also protect your laundry and avoid excessive energy use by shutting off the dryer when your clothes are dry.
Easy troubleshooting from your smartphone
The Smart Care error-monitoring system detects and diagnoses problems and provides easy troubleshooting solutions through the LED screen, using a smartphone App*. So it saves you time and potentially expensive repair bills.Read More