Electrolux PROMO
Bundle & Save up to 25%
See Details
Bundle & Save up to 25%
Bundle & Save up to 25% When you purchase 6+ qualifying Electrolux kitchen appliances
30'' Electrolux Electric Double Wall Oven with IQ-Touch Controls - EI30EW48TS

---
Literature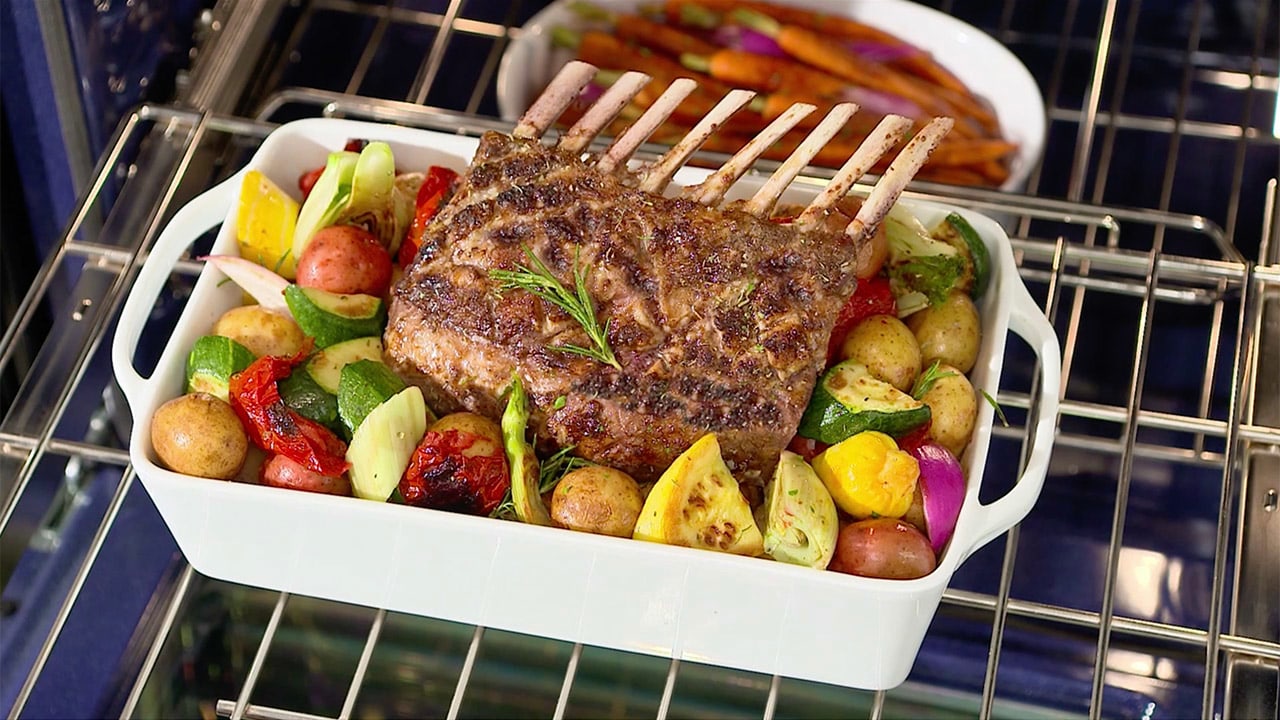 Perfect Taste Advanced Convection
Enjoy savory meats and tender vegetables at every meal - two convection fans to evenly control heat and air that results in better baking and roasting.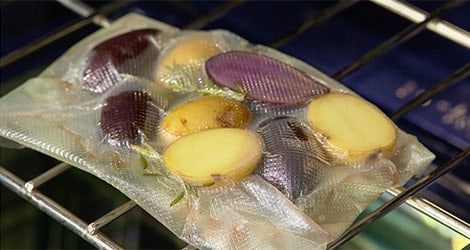 Air Sous Vide
Create extraordinary meals at home with Air Sous Vide that uses precisely controlled low temperature and airflow around vacuum sealed ingredients to lock in the flavor and aroma of your recipe.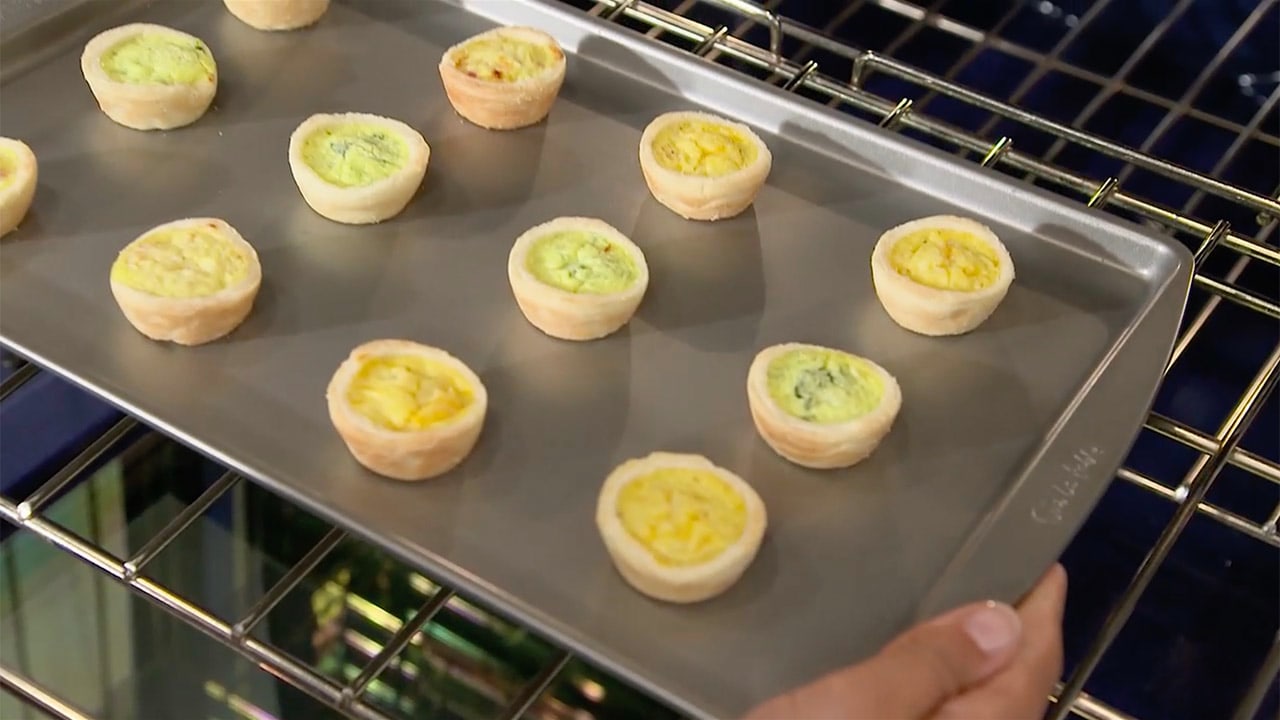 No Preheat
Savor sooner - start baking immediately with No Preheat that adjusts your oven temperature throughout the baking process so you can start cooking while your oven is still heating up to your desired temperature.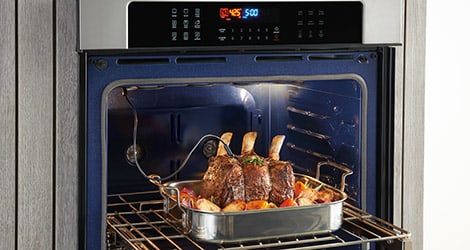 Perfect Taste Temp Probe
Once your roast has reached the perfect temperature, the controls automatically adjust temperature to the Keep Warm setting to help prevent overcooking.
Perfect Turkey Button
Precisely times your convection roast for turkey that is perfectly done--crispy on the outside and juicy on the inside.
Fresh Steam Clean
Keep your oven looking its best with the light 20-minute oven cleaning cycle that's chemical-free and odor free.
Large Oven Capacity
Coordinate an entire meal " oven features 5.1 cu. ft. of cooking space with three adjustable racks.
Luxury-Glide Oven Racks
With a ball bearing system, the oven racks are so smooth they extend effortlessly.
IQ-TouchTM Controls
Modern, sleek controls that display all of the cooking modes at the touch of button. .
Convection Conversion
Automatically adjusts standard baking temperatures to convection temperatures, for perfect, consistent results.
Platinum Star Limited Warranty
Our exclusive limited warranty that includes 3-year coverage on parts and one year on labor.1
Signature Cobalt Blue Interior
Provides a sleek, premium look even when your oven is open.
Hidden Bake Element
The lower bake element is hidden beneath a smooth surface, allowing convenient cleanup.
Perfect Fit Promise
Use our Perfect Fit tool to help find the right oven for you. Then, we guarantee it will fit your existing space or we'll reimburse your cabinet modification.
Multiple Self-Clean Options with Automatic Door Lock
Provides easy self-cleaning while keeping your family safe.
CERTIFICATIONS & APPROVALS
ADA Compliant
No
Agency Approval
UL/cUL
Sabbath Mode (Star-K Certified)
Yes
Cooking Controls
Bake
Yes
Keypad Entry of Time & Temperature
Numerical
Broil
Variable
Cancel Button
Yes
Convection Bake
Yes
Convection Broil
No
Convection Conversion
Yes
Convection Roast
Yes
Keep Warm
Yes
Slow Cook
No
Dehydrate
No
Proof
No
My Favorite
No
Start Button
Yes
Temperature Probe
Yes
Timer
Yes
Cook Duration with End Time
Yes
Cook Duration
Yes
User Preferences
No
Oven Light
Yes
Control Lock
Yes
Self-Clean
Yes
Rapid Preheat
Yes
Preheat
Integrated with Bake Functions
Steam Clean
Yes
Sous Vide
Yes
CONTROLS
Auto Shut-Off
Yes - 12 Hours
Controls
IQ-TouchTM
OVEN SPECIFICATIONS
Oven 1 Bake
2000 Watts
Oven 1 Baking System
True Hidden Bake
Oven 1 Broil
8 pass 4000 Watts
Oven 1 Broiling System
Variable (300
Oven 1 Convection System
Variable 2-Speed Fan
Oven 1 Convection
3400 Watts
Oven 1 Interior Color
Cobalt Blue
Oven 1 Interior Lighting
2 Halogen
Oven 1 Interior Depth
19-1/2"
Oven 1 Interior Height
18-5/8"
Oven 1 Interior Width
24-1/8"
Oven 1 Rack Configuration
1 HD Handle (glide) 2 Handle (fixed)
Oven 1 Type
Upper
Oven Window
XL Window Black Tint
Oven 2 Specifications
Oven 2 Bake
2000 Watts
Luxury-Glide Racks (Oven 2)
1
Oven 2 Broil
8 pass 4000 Watts
Oven 2 Broiling System
Variable (300
Oven 2 Convection
3400 Watts
Oven 2 Convection System
Dual Fan ( 2-Speed)
Oven 2 Interior Color
Cobalt Blue
Oven 2 Interior Depth
19-1/2"
Oven 2 Interior Height
18-5/8"
Oven 2 Interior Width
24-1/8"
Oven 2 Type
Lower
Oven 2 Rack Configuration
1 HD Handle (glide) 2 Handle (fixed)
Oven 2 Rack Positions
6 positions
Oven 2 Window (Size)
XL Window Black Tint
Oven 2 Cleaning System
Self-Clean
ELECTRICAL SPECIFICATIONS
Power Supply Connection Location
Left Rear Bottom
Minimum Circuit Required (Amps)
40A
General Specifications
Product Weight (lbs)
300
Shipping Weight (lbs)
330
Accessories
Porcelain Broiler Pan and Insert
Included
Exterior Dimensions
Width
30"
Convection
Perfect TasteTM Convection
Dual Fan (2 Speed)