Appliances to feed any familys appetite. :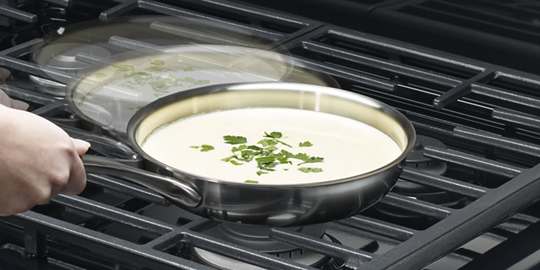 Edge-to-Edge Cooking Grates
Edge-to-edge grates extend across the entire cooktop, so you don't have to balance large pots on small burners.
Fifth Burner
A fifth burner gives you one more spot to cook.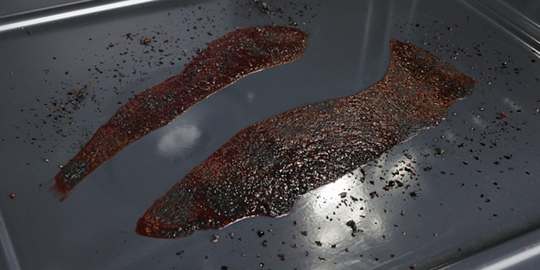 AquaLift Self-Clean technology
Enjoy odor-free cleaning without harsh chemicals in only 50 minutes. AquaLift self-cleaning technology uses only water and low heat to help remove baked-on foods from the bottom of the oven. Based on average cleaning time of self-clean cycle with water and moderate soils.
Additional Features :
Counter Depth Range
Unlike most ranges on the market, Whirlpool counter depth ranges are all made to fit seamlessly into your kitchen. Designed to fit within 2"of a standard 25"depth countertop5, you can be sure they will stand out in the kitchen, without sticking out. Plus, optimized oven design maintains the cooking capacity you need to get dinner on the table.
SpeedHeat Burner
Sear and boil quickly with the 17,000 BTU SpeedHeat burner.
Fan Convection Cooking
AccuBake Temperature Management System
Achieve uniform baking results every time with the AccuBake temperature management system. A built-in sensor monitors oven temperature and controls the cooking elements to deliver consistent, delicious results every time.
AccuSimmer Burner
Melt chocolate and simmer sauces with a controlled heat burner.
EasyView Extra-Large Oven Window
Keep the heat inside your oven while checking on dishes through the industry's largest window available. Now you can keep a close eye on cooking progress without opening the door or disturbing oven temperature.
Hidden Bake Element
Easily clean your oven without an exposed bake element in the way.
Max Capacity Recessed Rack
The adjustable, Max Capacity rack not only makes room for large items, but also secures items that might slide around. This specialized recessed rack sits low in the oven to also crisp the bottom of pie crusts, pizzas and more.
1 Selling Appliance Brand in the U.S.A.
1 selling appliance brand in the U.S.A.