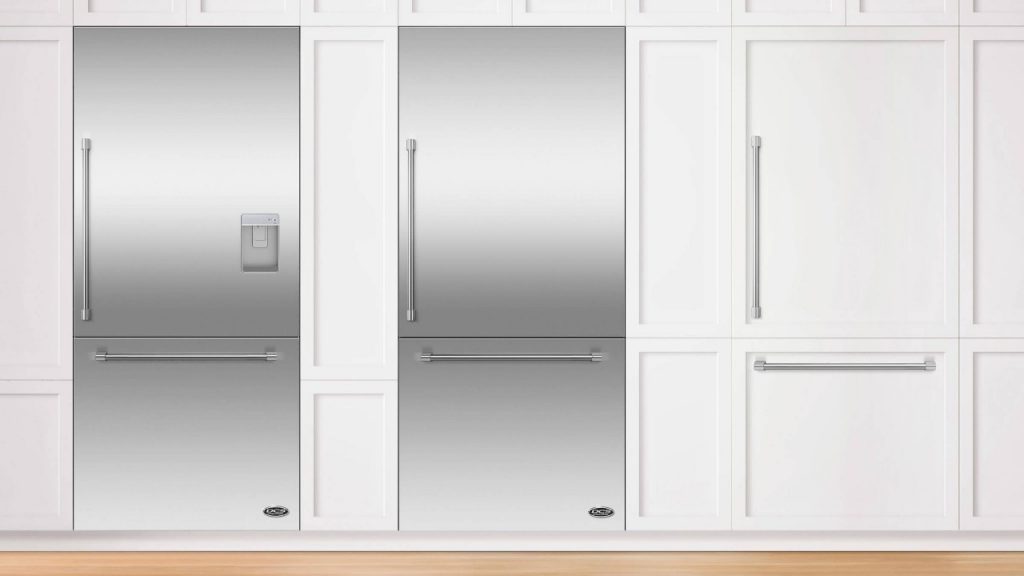 Real Integration
Contemporary kitchens are living spaces. Part of this evolution is increasingly refined design, flush fit cabinetry and appliances that enhance ergonomics as well as provide options to either showcase through crisp stainless steel (sold separately) or combine through custom panel finishes. Our integrated series is designed to be seamless. One of the challenges with freestanding refrigerators are the gaps required around and above to allow for door clearances and ventilation as well as unsightly protrusions from the cabinetry. The Integrated series minimizes gaps and fits flush to create consistent lines throughout your kitchen.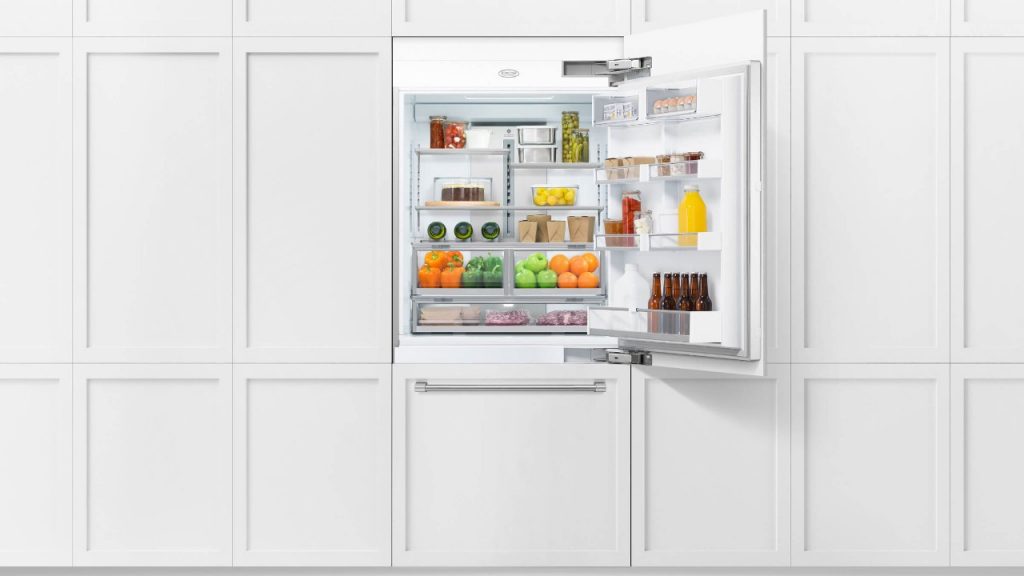 Simple Specification
We have worked with designers and architects around the world to understand the challenges of kitchen design. One of the biggest insights was developing a platform that makes design specification easier – from flush fit to uninterrupted cabinetry lines to easy optioning on paneling and handle choices. The Integrated series is accompanied by a digital design toolbox available on the DCS website to make the process easier.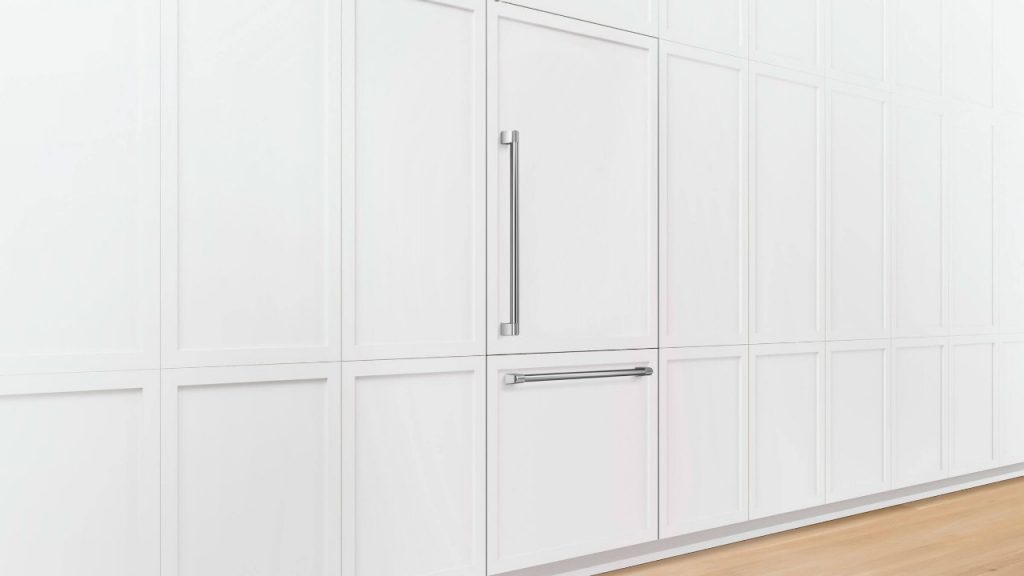 Easy Installation
Whether it's an update to an existing kitchen or starting from scratch on a new design, product installation is key to a high quality look and feel. Integrated refrigerators are designed to do exactly that. There are multiple angles of adjustment for the door panels. The four feet can be adjusted from the front to easily allow for uneven doors. Adjustable door panels allow the fine-tuning of minimal gaps as kitchen cabinets settle after initial installation. Common sizing, clear installation guidelines and universal panel systems are tailored to provide the best possible fit and finish.
Designed to Match
Our bottom freezer models with both left and right opening handles allowing side by side placement if desired. Choose your own cabinetry facades* or stainless steel door panel set (sold separately). These Integrated refrigerators match the styling of our family of kitchen appliances including integrated ovens, CoolDrawer™ multi-temperature refrigerators and DishDrawer™ dishwashers.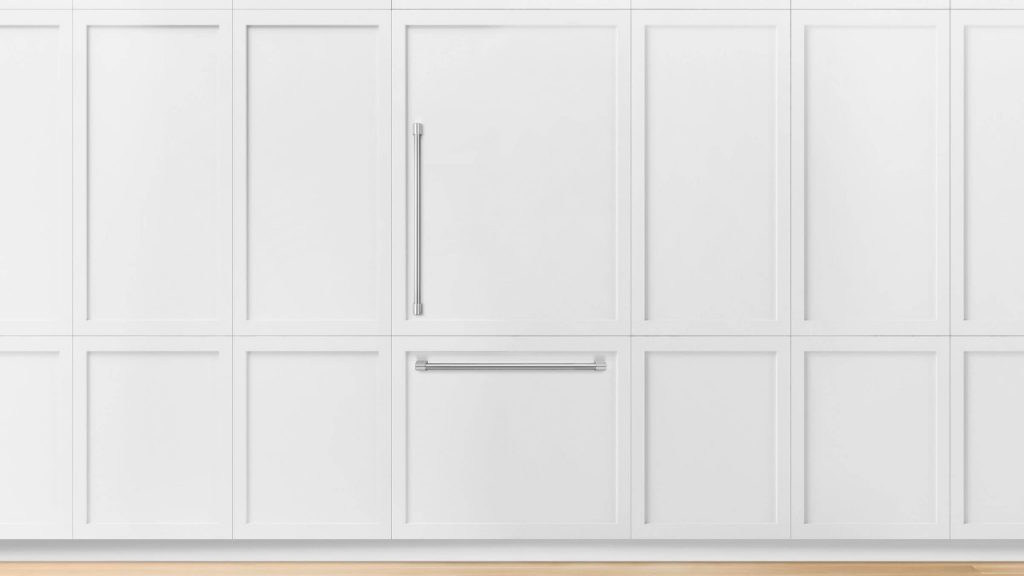 Design Within Reach
We believe in designing quality products that deliver new levels of performance at the same time as providing great value. Up until now integrated refrigeration has been unattainable for many customers. The new DCS Integrated refrigerator series has been developed to set new benchmarks in design refinement, quality and value.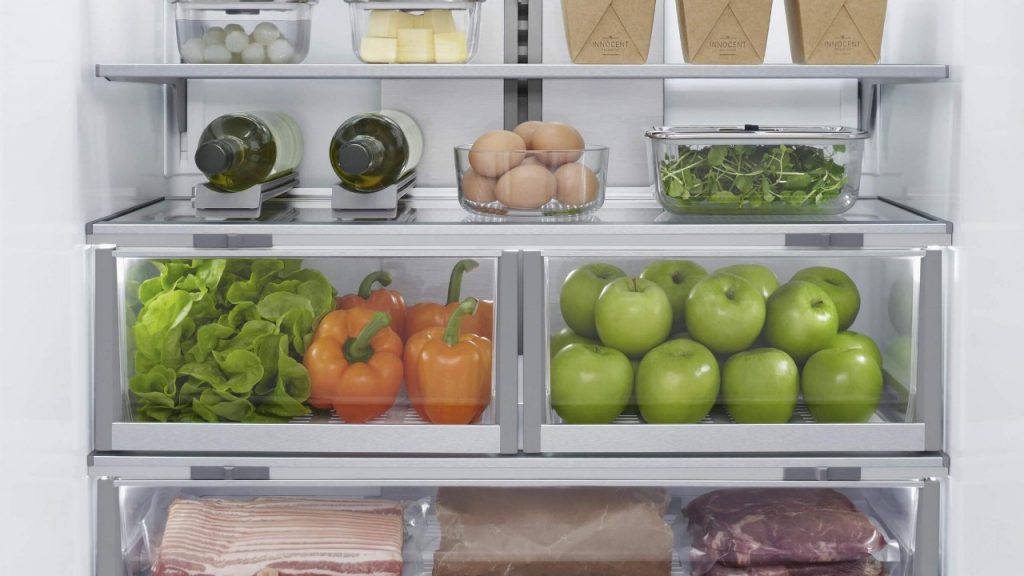 Fresher Food for Longer
A key ingredient in DCS refrigeration, ActiveSmart™ Foodcare helps keep your food fresher for longer by constantly monitoring how you use your fridge and adapting to maintain a controlled environment and optimum temperature.
Seamless Integration
The Integrated series minimizes gaps through heavy-duty inline hinges and adjustable doors enabling minimal gaps to create consistent lines throughout your kitchen. The series fits flush with cabinetry to reduce disruption and deliver design freedom through stainless or custom panel options.
Sized to Suit
Available in both 36" French Door or bottom freezer models with both left and right opening doors that allow side by side placement, these refrigerators are designed for family life. The bottom freezer model has a large 36" door for optimum access and storage. It comes in left hand or right hand hinge options allowing a joined refrigeration pair and installs into only 80" or 84" height cabinetry.
Easy Cleaning
Removable, spill-safe cantilevered glass shelves are designed to contain drips and spills that can be simply wiped away, while leaving the interior walls completely smooth and easy to clean.
Flexible Living
These refrigerators adapt to suit your lifestyle by streamlining food preparation and organization with SmartTouch controls, flexible shelving and storage options, and slide out bins and trays. The water filter is easily accessible for quick cleaning or replacement. LED lighting in all compartments lights up all the shelves, bins and trays.
Efficient
These ActiveSmart™ refrigerators intelligently adapt to daily use to help save energy, cooling and defrosting only when they need to without compromising on food care.
Configuration
Adjustable door shelves
6
Adjustable glass shelves
3
Bottle holders
4
Covered door shelves
2
Full width deli bin
Yes
Split level cantilevered shelves
Yes
Consumption
Annual KWh rating
534
Energy star
Yes
Measurements
Freezer volume
5.1cu ft
Refrigerator volume
11.7cu ft
Total volume
16.8cu ft
Performance
ActiveSmart™ foodcare
Yes
Adaptive defrost
Yes
Frost free freezer
Yes
Humidity control system
Yes
Humidity controlled crisper bins
2
LED lighting
Yes
Open door alarm
Yes
Sabbath mode
Yes
Smart Touch control panel
Yes
Ultraslim water dispenser
Yes
Warranty
Warranty
Warranty 2 years parts and labor, 3 years additional sealed system parts
Accessories sold separately
Replacement water filter
Part number 81099
Set of 3 DCS metal handles (for custom made door panels)
24640 for panel ready, AHV2-RS36W for alternative square handle
Stainless steel door panel & handle kit 80"
RD3680LC
Stainless steel door panel & handle kit 84"
RD3684LC